Coming in Urban Rag #38		
Viva Las Vegas April 2004 three weeks of Rockabilly fun - well not really -- more like a few days

Once again the long weekend of twang, jive, rockabilly and loud mufflers

was more fun than a chevy full of greasers and their gals.
			
 Intensity Austin-style from Marti Brom's drummer.
			
			
		
			


			
March for Women's Lives April 25, 2004



			


			

Nearly a million converge on the Capitol

Joe Reineke of Alien Crime Syndicate rocks out at the
band's CD release party on 4/20 in Seattle.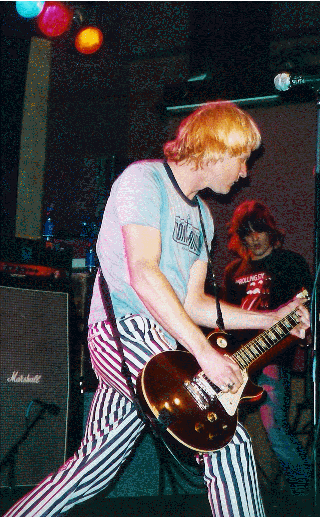 Although
ACS drops the type of bombastic blasts that we'd love
to hear at summer stadium shows, he and bandmates
infuse songs with the pop-punk sensibility he honed in
SF's influential Meices.
back: